Prompted by an overtly dramatic break up, I decided to download the infamous dating app, Tinder. After three sad dates and a reality check, I began to notice a trend: profile after profile of singular dudes holding a singular fish. I inevitably stopped pursuing "love" and decided to use Tinder strictly for research, collecting hundreds of fish men one swipe at a time.
From this ongoing project I'm creating a large series of blind contour drawings of various men holding fish. Staring only at my iphone in hand, I begin with the fish and give myself between 3-8 minutes to draw the man I see on paper. More often than not, the drawing only slightly resembles fragments of the actual image.
These blind contour drawings reference the complexities of blind dating in today's digital world. For reality doesn't always align with the self image portrayed through a screen. So far Kyle, 28 is my favorite.
Brody, 31
graphite, digital hybrid, 22" x 30" 2016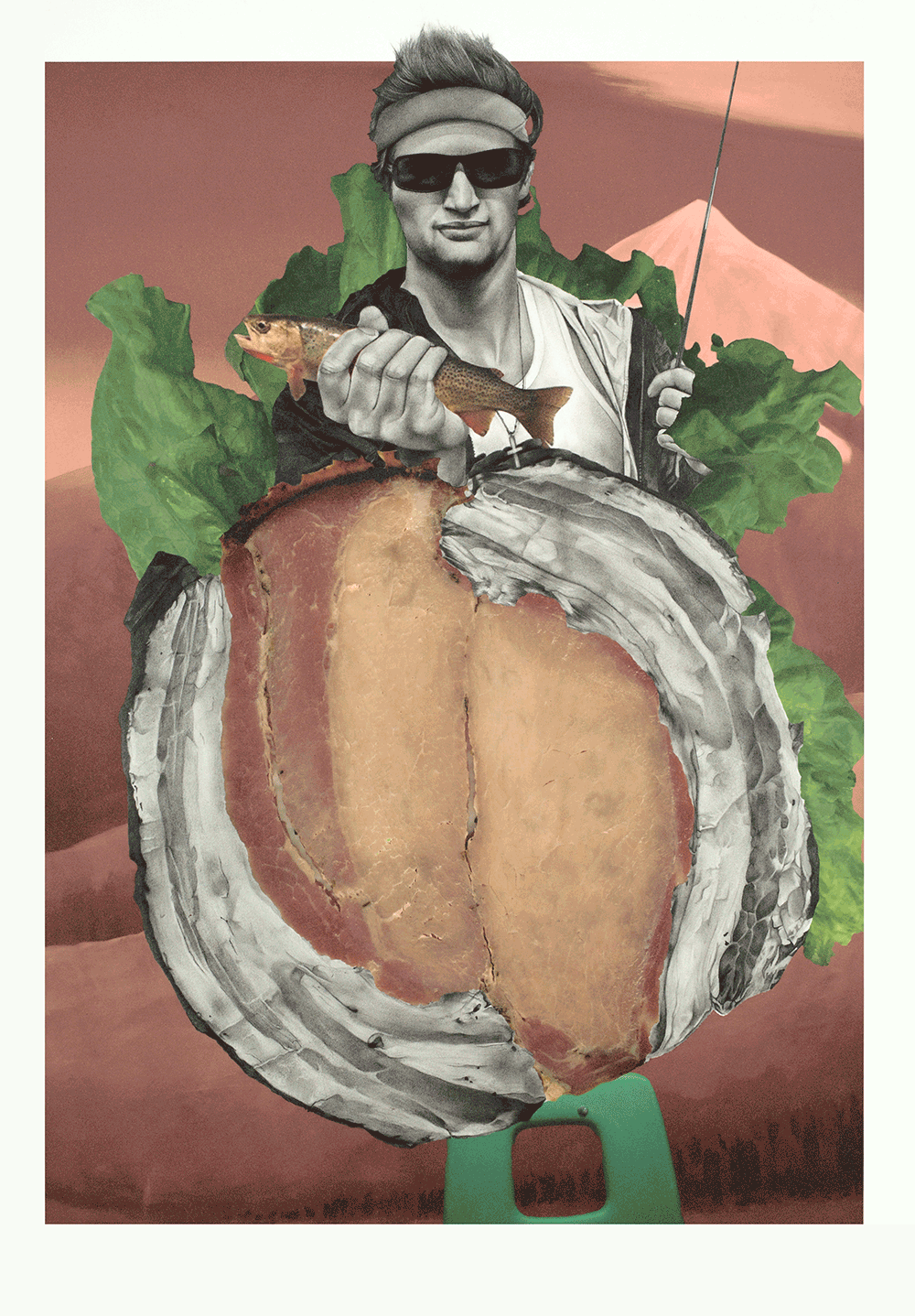 Devin, 25
graphite, digital hybrid, 22" x 30" 2016
Unlike the blind contours, these digital/drawing hybrids are more time intensive as I must stare at both my phone and paper in an attempt to realistically render these men in graphite. The collaged digital and hand drawn imagery derived from my collection of both deli material and fish men, creates a tension between the real and artificial. By elevating these men holding various sized fish, these drawing/digital hybrids act as pseudo religious icons of modern desire for love.